Ealing families move into new homes before Christmas with Hill!
Image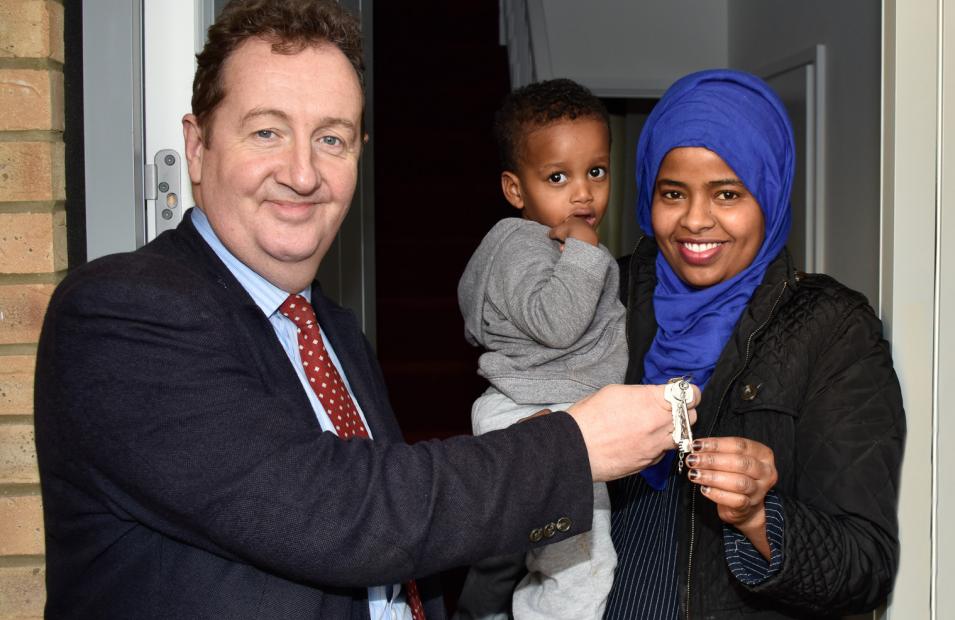 Last week, we were delighted to present the first three residents at our Ealing developments the keys to their brand new homes just in time for Christmas.
As part of an innovative partnership with Ealing Council, we will create 294 new homes on 22 small and medium brownfield sites across the borough.
This project aims to help solve the growing housing problem that London councils are currently experiencing – with a reduction in the number of homes built, rising rents and government changes to benefits, Londoners are increasingly being made homeless and turning to the council for help, being placed in expensive and overcrowded temporary accommodation while they wait for a permanent home to become available.
Khandra Khalif, mum to five children, has recently moved into her new home after living in cramped temporary accommodation for several years. She said, "The kids are very happy to have somewhere to live which is calm and had more space, and I know that they will be happy at school and will progress well."
The regeneration project will provide 115 homes for affordable and discounted rent, which includes large family and wheelchair accessible properties, and 179 homes for private sale. The next set of homes is due to be completed next year.
The sites are located across the borough and come in a range of sizes, including a number of council-owned garages that are currently underused or vacant. Traditionally, these plots of land would be difficult to develop because of their size, but the partnership allows the sites to be batched together into viable schemes, and the revenue from the private sale homes will offset the cost of building the affordable and discounted rent properties.
The first phase of homes are now well underway: Ferrymead Avenue has been completed, and we have handed over the first affordable homes, Ruislip Road homes have recently launched for sale a few minutes away from Greenford and we will be launching the homes at Vida in the New Year. We will also be start on the next batch of homes shortly.