Drive away happy with your own five bedroom home and Renault Twizy
Image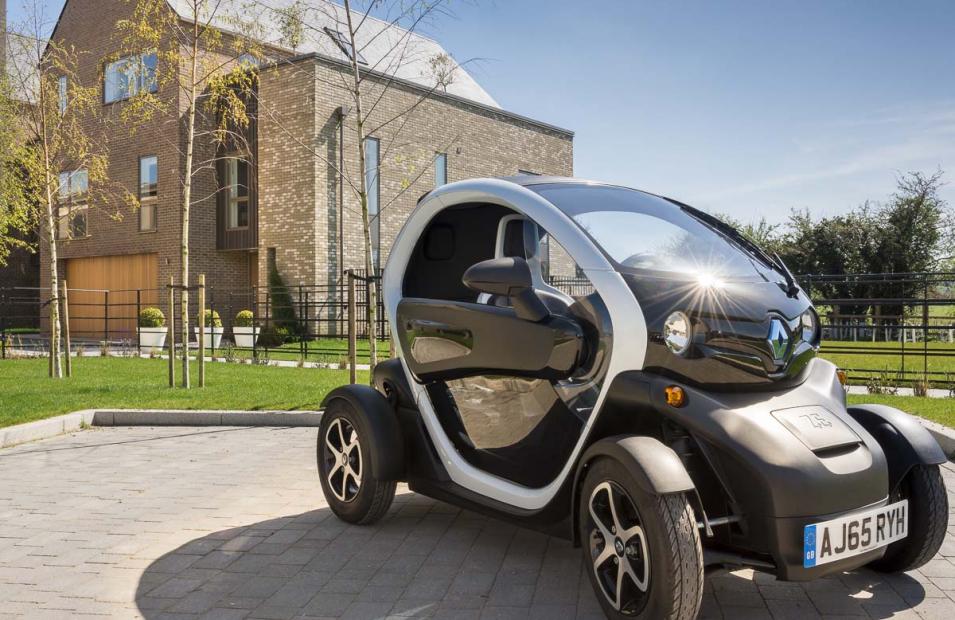 Stunning family homes, check! The Gog Magog Downs on your doorstep, check!
A fantastic community atmosphere, check! What more could you want from our Elite Collection of homes – perhaps your very own Renault Twizy? Join us as we plan to electrify the Cambridge property market by offering a brand new, 100% electric, Renault Twizy for free with every five bedroom home at our Ninewells development.*
When fully charged via the spacious garage's mains electricity points, this eco-vehicle can travel up to 56 miles, allowing residents to drive to the vibrant Cambridge City Centre from their Ninewells home up to 10 times. Seating up to two people, this compact vehicle can also easily squeeze into small spaces, so no need to worry about fitting into tight parking spaces.
Our Ninewells development, located off Babraham Road in Cambridge, is a new community of 270 homes. Our Elite Collection properties comprises 13 five bedroom homes, inspired by traditional East Anglian barn design, and characterised by their distinctive slate tiled pitched roofs, brick façade and black timber cladding.
Set over three storeys these stunning homes offer fantastic features, including floor-to-ceiling windows, roof terraces and decked balconies that look out across the spectacular views of the pond, fields and the Gog Magog Downs beyond. Underfloor heating is also available, while savvy tech fans will love the super-fast Broadband, offering speeds up to 100MB.
These beautiful five bedroom homes are available from £1,400,000. Our show home is open to view seven days a week between 10am and 5:30pm, so why not take a look today? You can even take a peek at the Renault Twizy!
For further sales information or to register interest in Ninewells, prospective buyers can call the sales team on 01223 792 000 or visit www.ninewells-cambridge.co.uk. All three show homes at Ninewells are available to view seven days a week between 10am and 5.30pm.
*Terms and conditions apply and is subject to availability. Offer available on selected plots only. This is a limited offer and may be withdrawn without notice.