Couple secure their dream home at Farriers Yard ahead of lockdown with Help to Buy
Image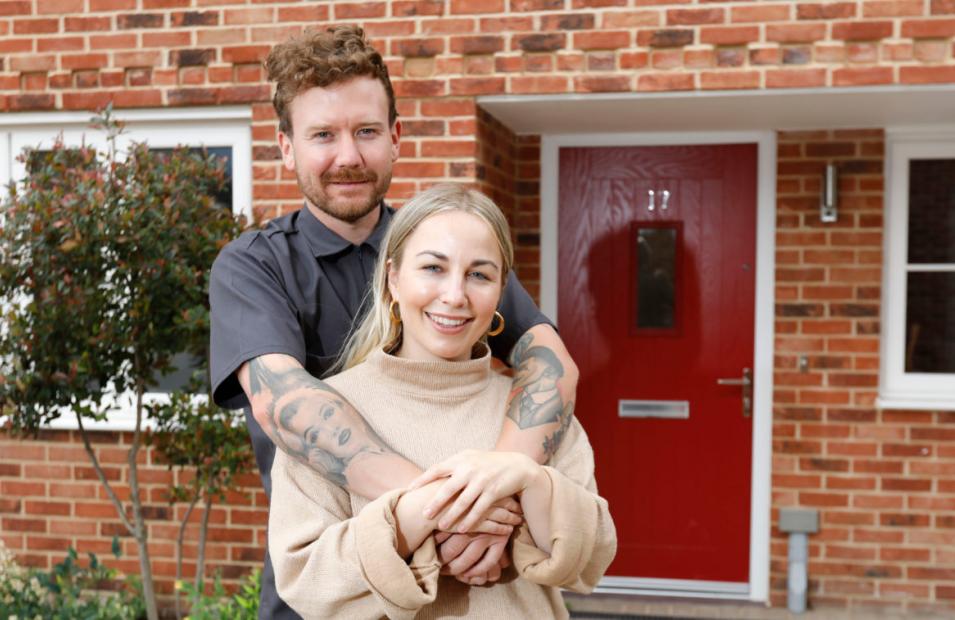 Gaby Stanley and Lee Mainland took just six weeks to find their new Farriers Yard home and move in a race to beat the lockdown.
Their decision to move from East London to a Cambridgeshire village couldn't have been more timely. They are now enjoying the lifestyle that many couples are looking to achieve by leaving the capital – and in a larger house than planned, thanks to Help to Buy.
Gaby, who works as an account manager for a concierge company in Euston, spotted the house at Farriers Yard, our stylish collection of new homes in the village of Balsham, just before the coronavirus outbreak. With lockdown looming, they realised they would have to move fast, with the couple putting down a deposit before Lee, a barber working in Cambridgeshire, had seen the house.
We had spotted Farriers Yard on the way to see another house. The three bedroom homes at Farriers Yard hadn't shown up on our searches as they were slightly above our price range. I went for a viewing on my own where I was told they were available with Help to Buy, which made them suitable for our budget. Lee wasn't able to view the home straight away but after months of searching, we didn't want to miss out and I put down a deposit before he was able to view inside. We're so glad we did.
Gaby
Image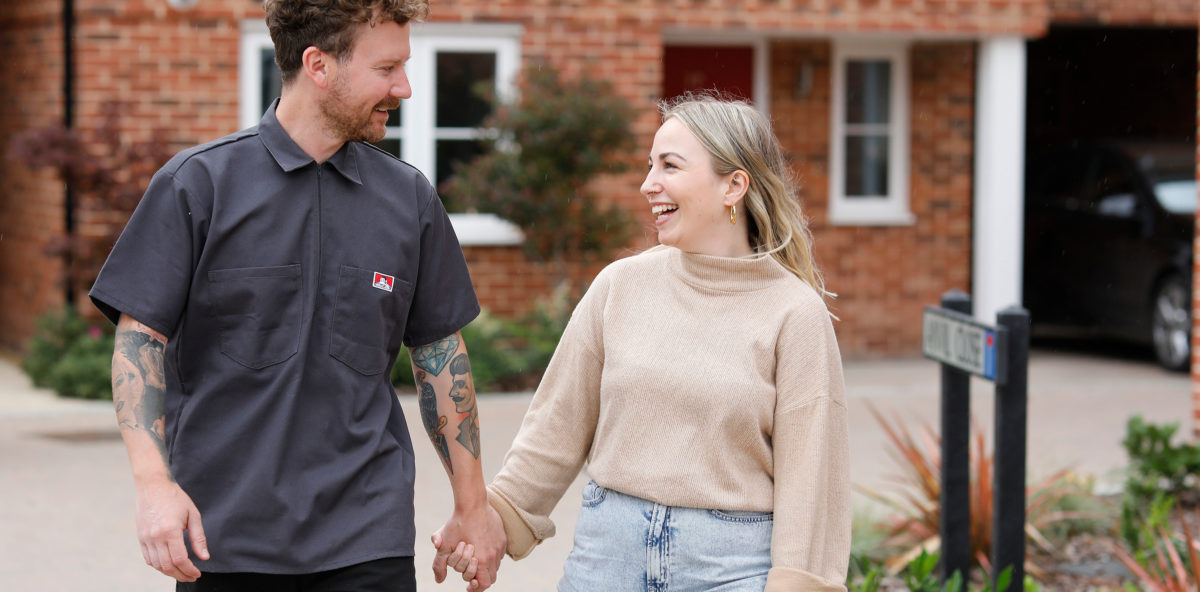 The couple and the our dedicated sales team pulled out the stops to complete the purchase within six weeks, and Gaby and Lee were able to spend lockdown in their new three bedroom home. They had been staying with their parents temporarily after their East London tenancy had expired, so they were able to make an immediate move. The decision to move to Cambridgeshire meant they could buy a larger home and be closer to Lee's family and the countryside.
Farriers Yard is a collection of spacious three, four and five-bedroom houses located in the quaint village of Balsham. All of the homes at Farriers Yard have been thoughtfully designed to blend perfectly with its traditional rural setting and are surrounded by scenic countryside. Balsham is also just 10 miles from the centre of Cambridge, offering residents the best of village and city life.
Throughout lockdown I have been working from home and we have transformed our third bedroom into a great sized study room.  Having the additional space during this time has been invaluable and we have enjoyed having a garden. We love the red brick design of the house and the fact that Farriers Yard is a small development. We love the village of Balsham. It's very welcoming and perfect for family life, with a school across the road and two pubs within walking distance. It is easy to drive to Cambridge and a short distance to the station, where I commuted to London before the lockdown.
Gaby
The couple used their spare time during lockdown to put their own stamp on their new Farriers Yard home.  
The open-plan living/kitchen area is very light and bright, so we have decorated it with a dark wall and velvet green sofas without it feeling enclosed.  A favourite  feature are the double doors that open onto the garden, as we love making the most of our outside space for entertaining guests. Our new home is the perfect size for a young family – and we are set to expand very soon with the addition of a new Boston Terrier puppy!
Gaby
Image