Celebrating World Bicycle Day with Motion and Athena!
Image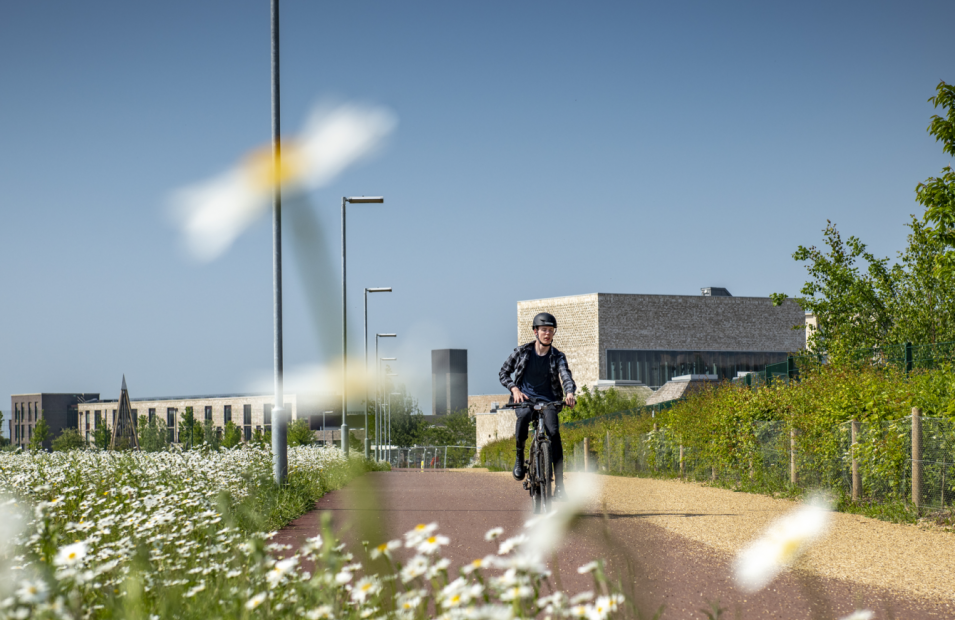 Today, the 3rd June, is World Bicycle Day, and to celebrate we are putting the focus on our new homes which actively encourage our residents to grab their bikes and enjoy a cycle over the typical work commute!
According to the World Health Organisation, safe infrastructure for walking and cycling is also a pathway for achieving greater health – in addition, bicycles are an environmentally friendly means of transportation and provide a fun way to exercise!
Residents at Motion, our collection of contemporary apartments on Lea Bridge Road in Leyton, benefit from the Mini-Holland cycleway on their doorstep. The Transport for London Mini-Holland programme is a £30 million investment across thee out London boroughs including Waltham Forest, and aims to improve the streets and public areas along cycle routes. Mini-Holland includes a newly created network of cycle routes, in addition to complementary programmes such as cycle training, bike maintenance courses and roadshows. The scheme aims to ensure cycle travel is safe and efficient, with dedicated and segregated cycle routes, and plenty of secure storage hangars and bike-friendly public spaces. Motion also provides 512 secure cycle parking spaces for residents, so they can explore Mini-Holland with the knowledge that at the end of the day they can lock their bike away safely.
At Athena, which is set in Eddington, Cambridge, residents of our collection of sustainable new homes and apartments able to benefit from the surrounding and interconnected pedestrian and cycle paths. Eddington places the well-being of residents, sustainability and ecology at the forefront of its design, and contains a dedicated cycle and walking link called The Ridgeway at the heart of the development, with a network of connecting pathways adjoining it, opening access for the both residents and the wider community. Eddington has over 12,000 bike parking spaces across the development, and each home at Athena also has access to secure cycle storage.
We're really excited to start exploring Cambridge and the surrounding countryside via bicycle, something we didn't feel comfortable doing on the main roads of London.
Roger Booker, a resident at Athena, particularly enjoys the focus pedestrians and cyclists
To learn more about our new apartments at Motion, visit our website or call our team on 020 3906 1955. Alternatively, if you would like to learn more about Athena, you can visit the Athena website or call our team on 01223 607200!