An architects intuition – Fish Island Village wins over first time buyers
Image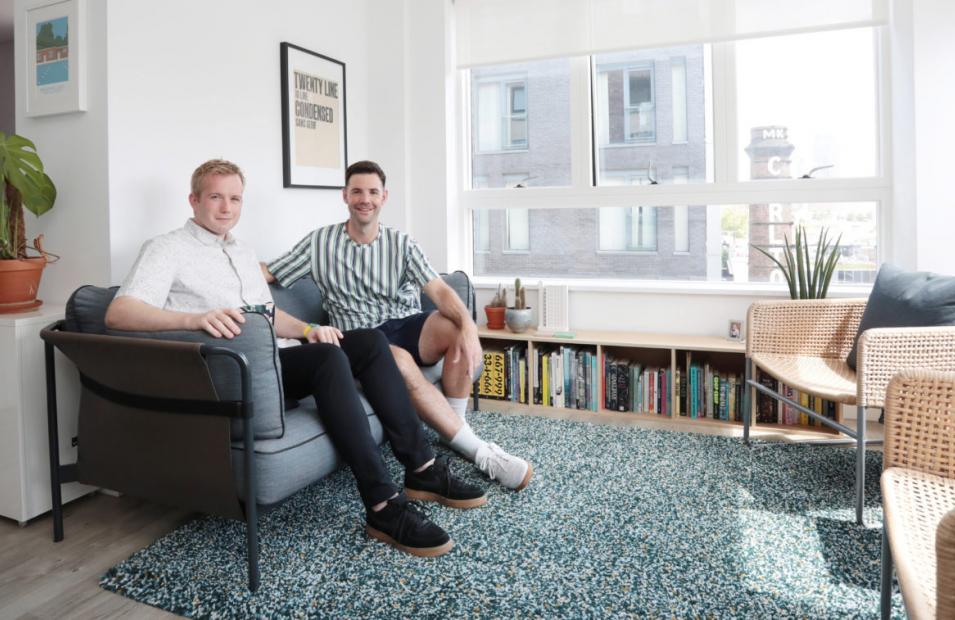 A conversation with a friend can lead to many things – be it inspiration on what to have for dinner, your next holiday destination, or guidance on buying your first home.
Patrick Berning and his partner Edward were having a chat with a friend, who happened to be an architect working on the award-winning Fish Island Village development in Hackney Wick, when they decided to explore the option of buying there.
Upon arrival at Fish Island Village, they knew this was an opportunity they couldn't miss, and the couple went on to purchase a two-bedroom apartment off-plan, with the assistance of the Help to Buy scheme.
Fish Island Village is a multi-award-winning development created in joint venture with Peabody. Designed by a team of top architects, this striking collection of homes and workspaces has contributed to the authenticity and style of its canal-side location.
As an architect himself, Patrick was impressed upon his first visit to Fish Island Village, and found it an easy decision to set up their first home here.
I know the architects on this project very well and knew that the development was going to live up to our standards. We were also aware of the developers beforehand and knew that they were well-respected and delivered outstanding homes across London – it was a no brainer really.
Patrick
Image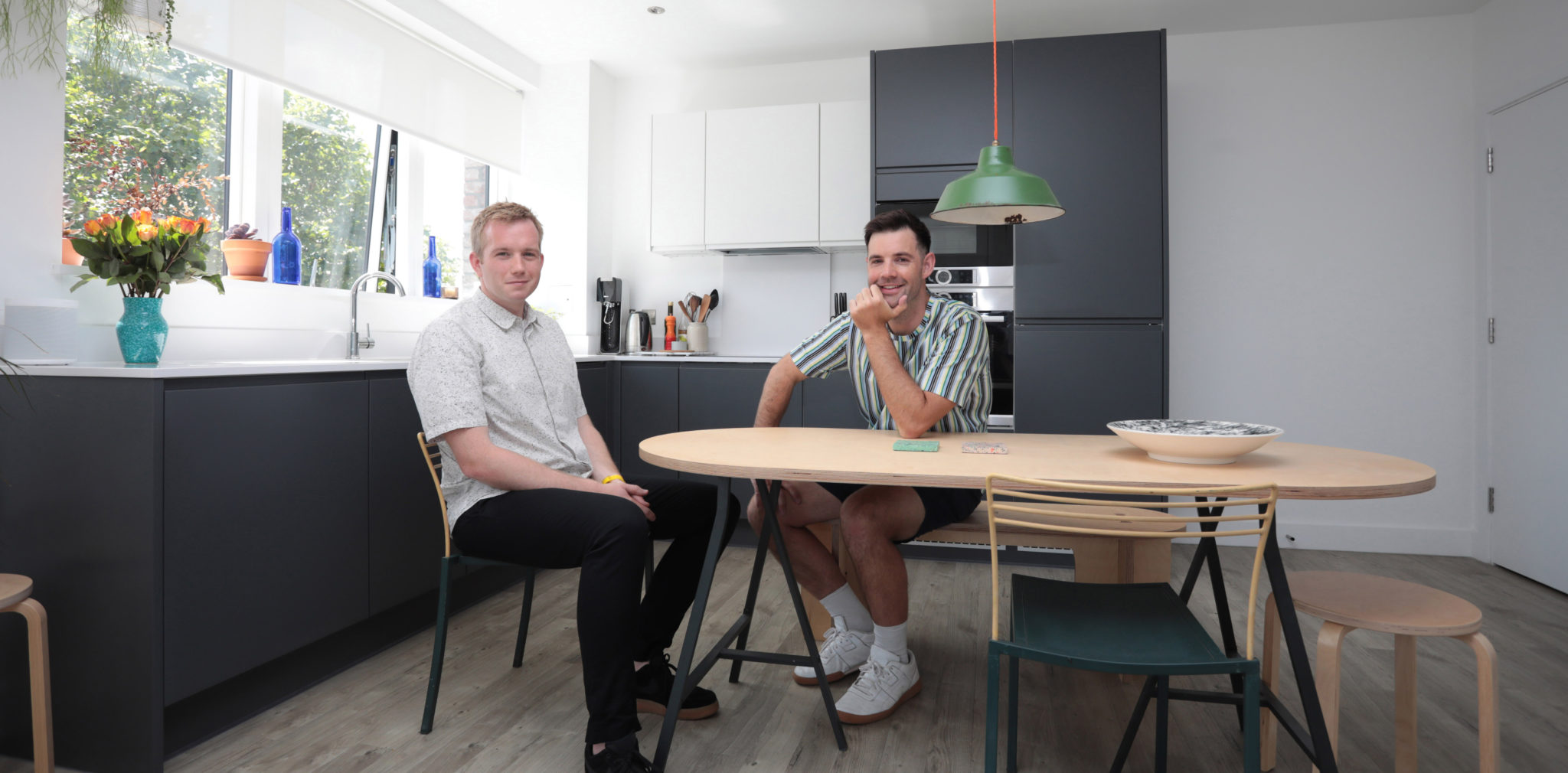 Tired of renting, the couple explain how it felt like the right time to purchase their first home, after saving for so long. Keen to buy in or around Hackney Wick, an area they had been always set on, the location of their first home was a paramount factor in their search. Central and well-connected, Fish Island Village was a great compromise for the pair, as it was affordable and located close to work – solidifying their decision to purchase.
We both cycle into town a lot and so this location in Hackney Wick worked perfectly. Hackney is notoriously known for its creative artistic streak and we love the fact that we've found a development that is committed to upholding this creativity. Fish Island Village is actually quieter than where we previously lived in Dalston. As well as having its own community feel, the development is highly connected to the rest of London which makes us feel like we're still in the heart of the London lifestyle, which is great. We're still a part of the vibrancy and buzz of the area but also benefit from some privacy which we think is very desirable these days when buying.
Patrick
As well as being located in the heart of the action, Hackney Wick still offers a plethora of green spaces and parks including Victoria Park and the Queen Elizabeth Olympic Park surrounding Fish Island Village. Also, within close proximity to canals and floating barges, the pair couldn't find a reason not to live in the area.
As well as having the greenery around us, we also wouldn't have to venture too far to find local restaurants, bars or social hotspots. Hackney Wick has a plethora of places to wine and dine, including The Breakfast Club just a 15-minute walk away, and Number 90 Bar, a 12-minute walk away. The café scene here is very popular, with quirky pop ups dotted around the area – we're looking forward to checking them out. I've also heard that within a 10-minute walk from the development we can find pubs and beer gardens on the riverside. Hackney Wick really does have it all for us – we can't wait to explore the area further and discover the hidden gems. Additionally, Westfield shopping centre in Stratford is just 15-minutes away.
Patrick
Image