Advice for first-time buyers navigating the mortgage market
Image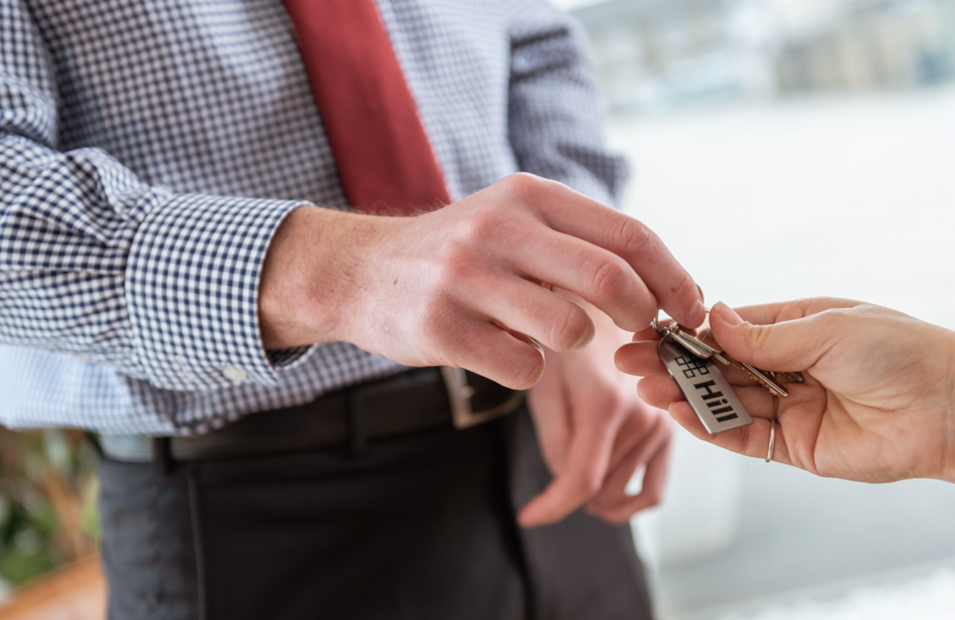 For those looking to get their foot on the property ladder, it can be tricky to know where to start when it comes to securing a mortgage with a lender.
 That's why we have teamed up with The Mortgage Store, who are a well regarded mortgage advice firm within the new build market place, to provide first-time buyers looking to secure a mortgage for their new Hill home with sound advice and top tips on how they can prepare ahead of their application, as well as answering some key questions on navigating Covid-19.
Q. I am looking to approach a lender about my mortgage options, what is the first thing I should do?
At The Mortgage Store, we will always advise first-time buyers to ensure they are fully aware of their financial situation before they engage with lenders on mortgage options. Having a clear understanding of your credit history and score for example is important as it can determine whether you are eligible for a mortgage. ClearScore's credit score checker is a free, accurate and risk-free way of checking this, and once you know your score, The Mortgage Store can then help you determine which lenders may be suitable for your current situation.
If you don't have a credit history, consider applying for a credit card with a small limit in place. If you can show that you can pay off the amount on this card each month, it is a quick and easy way of boosting your score. It goes without saying that consumers should not use credit cards unless they are confident that they can meet the necessary monthly payments.
Lenders also typically like to see that you haven't moved around a lot over a short space of time. Since they often use the electoral roll to confirm your name and address, it's wise to ensure this is updated with the correct details.
Q. What do I need to apply for a mortgage?
Whilst you have some additional time on your hands, start collating all of the necessary documents your lender will need to make a mortgage offer.
This includes:
proof of the source of your deposit. Is your deposit coming from your savings account, the selling of assets, or is a member of your family gifting it to you? If it is the latter, just make sure you have a gifted letter that is lender specific or a generic letter which The Mortgage Store can help you format accordingly;
utility bills to help verify where you currently live
P60 form from your employer;
your last three months' payslips. If you are new to your role or are contracted to start a new company shortly, a contract that explains this will suffice. For example, a recently qualified teacher, starting a role at a school in September would still be eligible for a mortgage;
passport or driving license (to prove your identity);
and bank statements of your current account for the last three months.
If you're self-employed, lenders will typically ask for:
latest two years accounts from an accountant. Some lenders will consider one year's worth of figures or
latest two years tax year overviews and calculations from HMRC, again some lenders may consider one years.
Q. Are there any issues with securing a mortgage on a new build with Help to Buy?
No, a number of lenders kept their doors open over the last two months for first-time buyers looking to purchase a home with the support of Help to Buy.
Lenders don't always need to send a surveyor to a new-build property, which has made the home-buying process easier and quicker over this period. Now that restrictions have been lifted surveyors are now able to visit new build sites.
Q. I am currently furloughed from my role, can I still apply for a mortgage?
Yes, if you are currently receiving 80% of your pay from the Government as part of its Covid-19 furlough scheme, lenders will acknowledge this as your current salary and will lend based upon the income you are receiving.
If you have a date in which you will be returning to work at your full salary and can provide confirmation of this, lenders will also take this into account.
Q. I am not currently earning any commission on top of my base salary, will that affect me?
Lenders are currently more cautious about those within industries who rely on commission and overtime and will review this in their assessment. However, they will also take into account how the economy is performing and the likelihood of those within these industries returning to work soon.
If you have any questions for The Mortgage Store before you start speaking to your lender about your new-build purchase, visit their website where you can find lots more information for new build and first-time buyer mortgages, as well as taking part in a live chat if that would help.
At Hill, we also have plenty of information available to first time buyers looking to get their foot onto the ladder.
Our developments across the country, including in London, offer a mix of properties suited to first-time buyers, including our Fish Island Village development in Hackney Wick, with prices for the latest phase starting from £440,000, our Echo One development in Harrow, where prices start from £335,000, or our Ironworks development in Cambridge, with prices for a ground-floor apartment starting from £344,950. Visit our New Homes page for more information on what is available in your area.